Don't Talk Yourself out of Your Big Dream!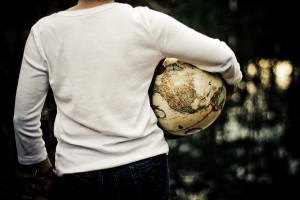 I was listening to a client the other day, who had just been given the opportunity to be introduced to her "Big Fish" – the person she most wanted to meet in the world – via an exclusive event sponsorship.
She was over the moon excited, and talking about how this was the dream of a lifetime; something she did not think would happen – if ever – for many years.
And then…
She started talking herself out of it:
She'd have to fly, halfway across the continent, to another country.
She was a single mom; what would she do about child care?
It was going to cost extra money: airfare, accommodation, meals, on top of the event sponsorship.
As her coach, I was thinking "This was not okay!"
I told her about the mantra of one of my mentors, Loral Langemeir: "Say YES, and figure out how!"
Don't give up on your big dream! Money, childcare, or other apparent blocks can be solved. Just because you don't know right in this moment, doesn't mean you can't figure it out. The event is months away – and even if it was next week, you'd just figure it out faster!
Have you been talking yourself out of your big dream?
STOP IT!
Say "YES!" to yourself – you'll figure it out!
And if you need help figuring it out, you can schedule a reading with me, or (even better) sign up for my 6-session Call To Action Coaching program.