Testimonials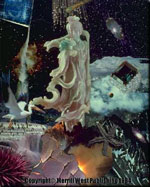 What my clients say…

Thank you so much for the profound session yesterday. I am very grateful for the safe, healing space you provided, revealing and validating what no other healer ever has.
I can't begin to express the blessing you bestowed upon me, in both "seeing" and hearing the enduring lifetime of pain, a pain NO ONE could ever relate to, no less understand, which resulted in much emotional isolation.
Last night I experienced a state of giddiness...at times uncontrollable laughter, which both my husband and I enjoyed sharing. I am figuring it was part of the releasing process.
Today I felt much lighter and even more present than I have been previously.
Thank you, Thank you, Thank you!
I'm grateful to Sue for her profound understanding, kindness, intuition, and healing skills. The results of a session with Sue to heal a problem I've suffered from for over twenty years were miraculous!
Sue just so happen to be in my work place offering a free in person session with her tuning forks and it was an automatic Zen alignment that I felt instantly. I felt at peace and just there are no words just Automatic Zen Moment.
When I used the Sweet Sound Of Sleep recording I was able to have the best the night sleep since I had the worst head cold for 2 days. I slept like a baby and it was even harder with my 4 year old son to try and get to sleep those 2 nights.
I purchased the 5-minute audio to help me sleep. I've been having trouble sleeping through the night for a while now. This audio worked so well the first night I couldn't believe it. I used it for the entire week with the same restful result -- falling off to sleep and awaking in the morning feeling great. I continue to get a restful night's sleep with this audio. Thank you, Sue, for creating something so simple and so effective. I'm telling all my friends about this.
I was amazed by the benefits of using The Sweet Sound of Sleep! I noticed a shift in my breathing patterns the first night and woke up refreshed. When I travel I normally return home exhausted after a couple of days. On a recent extended trip I arrived home refreshed and ready to go. Thanks Sue! Your product is a game changer for me.
I attended a Tarot Card Workshop with Sue, and it was absolutely amazing. She is very entertaining and extremely informative. I learned a lot from her. I was also able to break some limitations I had within myself about Tarot, due to all of her knowledge. So thank you very much! With the Tarot Card Workshop, I also received a reading. Everything she told me was spot on, and even gave me some helpful tips to help work past some of my hurdles. So if you're looking for a reading or a workshop to attend. She is your being!
Sue is able to connect quickly and accurately to give insight one needs to move forward!
Sue had an enthusiastic and knowledgable presentation
(Abundance and Prosperity through the Chakras)
Mediations were great. I enjoyed all the information you shared. I want to learn more!
(Abundance and Prosperity Though the Chakras)
Her intuition is amazing and while I have some experience with astrology and numerology, I wasn't sure what to expect from a card reading. This was way beyond a reading. Her analysis was amazingly accurate and she was a pleasure to talk to as well. I will be back.
I had a reading from Sue last year that dramatically changed my life. She had a profound insight into the way I carried myself in the world, and when she brought it to my attention, it was a major "aha!" moment for me. Since the reading, my career, health and relationships have blossomed in ways I never dreamed possible. And it all started with Sue's insight and guidance. I am eternally grateful.
I am always amazed by the accuracy and timeliness of Sue's readings. For life's questions, there is no one better. Sue is truly gifted.
I really liked the clarity. Your descriptions and explanations of both the cards and the layouts were very clear and easy to understand - and put into practice.
(Tarot workshop)
The insights I received from Sue were meaningful, her obvious years of experience shows through, Thank You Sue!
Sue's readings are more helpful to me than anything else I've tried.
Wow! All I can say is, wow!
Sue is amazing! I don't usually go for readings or other psychic "stuff', but Sue has a level of intuition that has opened my mind. Her readings led me to the romance of my life.
Sue was able to confirm feelings that I had but was hesitant about believing. She is very perceptive.
Sue can communicate with all people; she is very professional and committed to her clients.
---
Or, you can call (512) 827-0505 Ext 1752 to leave an audio testimonial!
---