Testimonials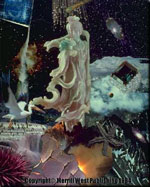 What my clients say…

The insights I received from Sue were meaningful, her obvious years of experience shows through, Thank You Sue!
Sue's readings are more helpful to me than anything else I've tried.
Wow! All I can say is, wow!
Sue is amazing! I don't usually go for readings or other psychic "stuff', but Sue has a level of intuition that has opened my mind. Her readings led me to the romance of my life.
Sue was able to confirm feelings that I had but was hesitant about believing. She is very perceptive.
Sue can communicate with all people; she is very professional and committed to her clients.
---
You can type or speak your testimonial
(Email is not published)
* Required
Or, you can call (512) 827-0505 Ext 1752 to leave an audio testimonial!
---