Testimonials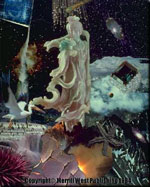 What my clients say…

Thank you so much for the profound session yesterday. I am very grateful for the safe, healing space you provided, revealing and validating what no other healer ever has.
I can't begin to express the blessing you bestowed upon me, in both "seeing" and hearing the enduring lifetime of pain, a pain NO ONE could ever relate to, no less understand, which resulted in much emotional isolation.
Last night I experienced a state of giddiness...at times uncontrollable laughter, which both my husband and I enjoyed sharing. I am figuring it was part of the releasing process.
Today I felt much lighter and even more present than I have been previously.
Thank you, Thank you, Thank you!
I'm grateful to Sue for her profound understanding, kindness, intuition, and healing skills. The results of a session with Sue to heal a problem I've suffered from for over twenty years were miraculous!
Sue just so happen to be in my work place offering a free in person session with her tuning forks and it was an automatic Zen alignment that I felt instantly. I felt at peace and just there are no words just Automatic Zen Moment.
When I used the Sweet Sound Of Sleep recording I was able to have the best the night sleep since I had the worst head cold for 2 days. I slept like a baby and it was even harder with my 4 year old son to try and get to sleep those 2 nights.
I purchased the 5-minute audio to help me sleep. I've been having trouble sleeping through the night for a while now. This audio worked so well the first night I couldn't believe it. I used it for the entire week with the same restful result -- falling off to sleep and awaking in the morning feeling great. I continue to get a restful night's sleep with this audio. Thank you, Sue, for creating something so simple and so effective. I'm telling all my friends about this.
---
Or, you can call (512) 827-0505 Ext 1752 to leave an audio testimonial!
---