About Sue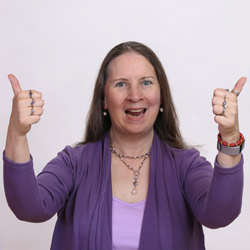 Sue Wilhite is a Master Voyager Tarot Consultant (the first Master to successfully complete all the requirements by James Wanless, the co-creator of the Voyager Tarot deck), who lived and worked in the Silicon Valley for over 25 years. She recently moved farther north, in beautiful Sonoma County, to have a closer relationship to nature.
She has had more than 30 years of experience in Tarot and metaphysics.  She uses her life experience, as well as her teachers' collective wisdom, in her readings and in teaching her classes.
Sue is also an Certified Law of Attraction coach, and the author of several books and decks, including 21 Templates that Run Your World – Keys to Unlocking Your Success in Business, Love & Money (2007), the Ultimate Oracle deck (2011), and Setting Up Your Psychic Practice ebook (2012).