Parties
To book an appointment, and for schedules and locations, please go to this page.
---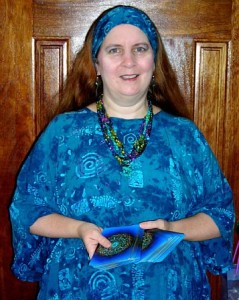 Parties:
Yes, I do parties!
My corporate client list includes Wells Fargo Bank, PetSmart, Magma Design, and Immersa Marketing.
I do birthdays, holidays, company picnics, girl's nights out, or any other gathering.
My fees are $125 / hour (minimum 2 hours; maximum 4 hours) as a flat rate, or paid per guest @ $25/guest. Each guest gets a 5-10 minute reading.
---
Fundraisers for non-profit organizations or other events: fee set by arrangement
---
Sue's readings are more helpful to me than anything else I've tried.
I am always amazed by the accuracy and timeliness of Sue's readings. For life's questions, there is no one better. Sue is truly gifted.
Sue was able to confirm feelings that I had but was hesitant about believing. She is very perceptive.
Sue is amazing! I don't usually go for readings or other psychic "stuff', but Sue has a level of intuition that has opened my mind. Her readings led me to the romance of my life.
Thank you so much for the profound session yesterday. I am very grateful for the safe, healing space you provided, revealing and validating what no other healer ever has.
I can't begin to express the blessing you bestowed upon me, in both "seeing" and hearing the enduring lifetime of pain, a pain NO ONE could ever relate to, no less understand, which resulted in much emotional isolation.
Last night I experienced a state of giddiness...at times uncontrollable laughter, which both my husband and I enjoyed sharing. I am figuring it was part of the releasing process.
Today I felt much lighter and even more present than I have been previously.
Thank you, Thank you, Thank you!