Sue's Store
21 Templates that Run Your World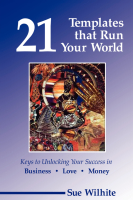 …teaches you how to know yourself and others in detail. Chapters include "Celebrity Templates", "Templates at Work", "Templates in Love, Friendship, and Relationship" and "Financial Templates". The book describes each template, and then how the templates determine your relationships in the workplace, your love life and your money.
(April 2007)
You can get the book via Amazon, Barnes & Noble, Google Books, or Apple as either a physical book or ebook (Apple and Sony are ebook only).  Or, you can buy it directly from me as an ebook via Smashwords.com. (Smashwords allows you to download in about a dozen different formats, so no matter what kind of ereader you have, you can read my book!)
---
Setting Up Your Psychic Practice
(w/co-author Michael Bisbiglia)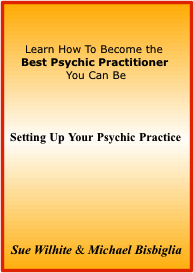 A detailed guidebook to setting up a business as a Psychic Practitioner, regardless of modality. Topics such as where to practice, the Reader's Toolbox, and even guidelines on what to charge include personal stories of the authors' combined 50+ years of experience, as well as other psychic practitioners. Learn from the pros, and become the best reader you can be! (May 2012)
You can get the book via Barnes & Noble as an ebook.  Or, you can buy it directly from me as an ebook via Smashwords.com.
Listen to the interview I did with Rev Kimberly Marooney when we launched the book (about an hour long!):
---
The Ultimate Oracle deck
(w/co-author Michael Bisbiglia)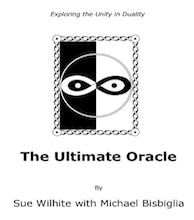 We have created the Ultimate Oracle deck to be a guide, with simple words, to your life.
Since Life is duality, this deck depicts the opposites and differences of life that everyone encounters; it can help you to discern and distinguish the commonalities that exist in those differences. Sometimes people get confused about what choices to make; sometimes people seek clarity about a situation; sometimes, people just want to know what's up. (December 2011)
You can order the deck directly from me by clicking on the guidebook cover image above.  Or, if you live in the Bay Area, you can come on over to East West Bookshop in Mountain View and pick up a deck.  Or, you can contact me to get it wholesale for your local bookstore.
---
The HeartLight Meditation
(background music by 5th Element Music)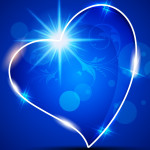 If your heart has been battered by life, love, and/or career…
If you're burned out, numb, or despairing, chances are good your heart has shut down.
 I created the "Heart Light" meditation to help you re-ignite your heart's pilot light when your inner fire has gone dim. Use the "Heart Light" meditation daily to regain your passion so you can move forward with confidence and clarity.
Click the button below for instant access to this short but powerful visualization. You will get a link to download the MP3 file to your computer or favorite mobile device. You have 3 days to download before the link expires, but you don't want to wait that long anyway!
Caution: daily use may lead to miracles and unexpected resources.
---
Coming soon…
The Quantum Oracle Deck – estimated release date December 2015.  Taking divination to a whole new level, Michael Bisbiglia and I are combining our knowledge of Tarot and Numerology.
The Quantum Guide to Hunting Demons – estimated release date unknown (when all these other decks & books quit crowding it out!) A fictional wild ride using Tarot as a structure for the novel and the characters.  If you don't know Tarot, no problem.  If you do, you'll get a kick out of the book!