The Real Reason for the Happiness Habit Challenge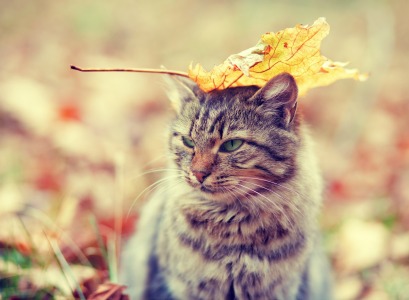 So, here's the real reason I'm putting together this happiness challenge: it's personal.
You see, I am susceptible to Seasonal Affective Disorder, or SAD. Like millions of people around the world, when the summer light fades and autumn begins, my brain starts to curl in on itself and hide.
It's a huge effort to do anything right around November and December: just when life gets busier with the holidays and all (yes, I'm in the Northern Hemisphere).
Cold temperatures hurt me – and I'm talking starting in the 50F range.
(You folks on the East Coast and Northern Europe can start laughing now – you're welcome! See, I made you happier already!)
I finally found out how to cope during this period. Light boxes didn't work. Just staying warm didn't work, although it helps.
Creating a habit of raising my mood using the techniques in the Happiness Habit Challenge was the only way.
Here's a preview of two resources that helped me: interacting with people and having purpose. Here's the deal: I've moved recently. I haven't yet set up a network of friends in my new surroundings, and I'm feeling kind of isolated. I had the brilliant idea that if I could reach out to a whole bunch of people, and get us all happy, it gives me social interaction and a purpose! Bingo!
If you join the Challenge, you'll be getting social interaction too, and you get a purpose: helping others get happier – including yours truly! Double Bingo!
Here's how it works:
Click the JOIN NOW button below, and enter your name and email address on the registration page that appears.
Starting on October 1, you'll get a short email every day from me with a tip, strategy, and/or resource designed to help you grow your happiness, and get in the habit of feeling happy. We're not talking fluff here. These are hands-on, actionable tips and strategies you can use every day to get in the habit of feeling happier, more confident, and more fulfilled.
The email will also have a link to my blog here where you can read a new article every day about happiness.
And, last and best of all, I've created a Facebook Group for all of us to get and give support. Anything new that I learn, I'll share. Anything that you learn, please share! I hope we can create a world-wide support network for increasing happiness all over! Sound good? Then click the button!