To contact Sue for speaking engagements, radio or TV interviews:

Direct:         877-906-9528
Email:         oracle22@positivelysuccess.com

Web:           www.PositivelySuccess.com or www.ProfitAttractionFormula.com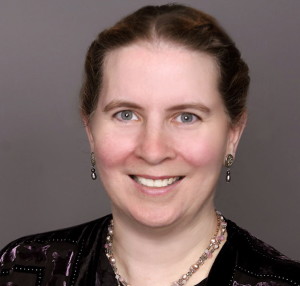 Previous Interviews:
With Kooch Daniels and Dax Carlisle October 16, 2013
With Clara Lai on Chinese TV (the first few minutes are in Chinese; the bulk of the interview is in English, however) September 2012
Tarot-To-Go Podcast with Anastasia Haysler & Rose Red March 2010
I have 3 products to talk about:
Book: 21 Templates that Run Your World
Book: Setting Up Your Psychic Practice
The Ultimate Oracle Deck

About 21 Templates that Run Your World:
Are You the Square Peg in the Round Hole?
Are you struggling with people at your job or in your home?
Do you need to make a team work?
Maybe you need to know your personality Template….
Do you know someone who "just knows," but refuses to give up his or her knowledge?  Or perhaps you're married to someone who's compulsively impulsive  Maybe your boss really is an empire-builder.  Getting to know their personality template gets you the key to their mind and what makes them tick.   If you're having trouble getting along with anyone, learning your personality template will improve your relationships with yourself, friends and family.  In the corporate world, the technique will allow you to work with others more effectively and increase productivity.
Sue Wilhite, author of 21 Templates That Run Your World: Keys to Unlocking Your Success in Business, Love and Money, teaches you how to know your personality template in detail.  Sue brings new ways of getting to know yourself as well as others in your life, with a lively sense of humor.
Celebrity analyses include Oprah, Senator Hilary Rodham Clinton, and Elvis. (One's a Hermit, one's a Fool, and one's an Empress – guess which one is which?)
Suggested interview questions for 21 Templates:
What's a Template?
How can I find out my personality Template?
Who's the best Boss?
Who's the worst?
How to you get a team work together?
Who's the best and worst romantically?
(Back to Top)

 About Setting Up Your Psychic Practice:
If you've thought about starting a new career as a Psychic Reader, and wondered how to get started and what it takes, you've found the resource here that you need.
"Setting Up Your Psychic Practice" shows you in detail how to set up a business as a Psychic Practitioner, regardless of modality. Topics such as where to practice, the Reader's Toolbox, and even guidelines on what to charge include personal stories of the authors' combined 50+ years of experience, as well as other psychic practitioners. Learn from the pros, and become the best reader you can be.
If you are already a reader there is something for you to learn; if not, then it is no coincidence that you are looking at this book because it's YOUR time to get started!
Suggested interview questions for Setting Up Your Psychic Practice:
Why be a professional Psychic?
Do you need to get a license?
Where are some places to practice?
What's in the Reader's Toolbox?
What are some tips for new professional readers?

 About The Ultimate Oracle:
We have created The Ultimate Oracle deck to be a guide, with simple words, to your
life. Since Life is duality, this deck depicts the opposites and differences of life that everyone encounters; it can help you to discern and distinguish the commonalities
that exist in those differences. Sometimes people get confused about what choices to
make; sometimes people seek clarity about a situation; sometimes, people just want to
know what's up.
This is a deck of observations, insights, and possibilities. It is NOT a deck of judgment, prophecy, or of telling you what to do. You were born with free will; we strongly encourage you to use it.
The deck is made up of 22 pairs of cards: 22 white cards paired with 22 black cards. The pairs sometimes seem obvious like "Inside" and "Outside;" some can blur the line of where one leaves off and the other begins, such as "Teacher" and "Student." Others only make sense when you think about it a bit: "Light" and "Sound."
Suggested interview questions for The Ultimate Oracle:
Why Ultimate?
Why 22 pairs of cards?
Why only words and no illustrations, like other oracle decks?
How do you do a reading?