Rates
Rates for individuals as of August 1, 2016
(rates subject to change without notice):
| Time | Charge | Condition |
| --- | --- | --- |
| 15 minutes | $35 | Minimum time if you come to me |
| 30 minutes | $70 | Minimum time if I come to you – within 15 miles of Santa Rosa |
| 60 minutes | $150 | Minimum time if I come to you – 15 or more miles from Santa Rosa |
I'm currently only doing readings Tuesdays at East West Bookshop in Mountain View, CA. I'm not doing phone readings until further notice.
---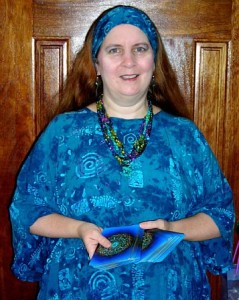 Parties:
Yes, I do parties!
My corporate client list includes Wells Fargo Bank, PetSmart, Magma Design, and Immersa Marketing.
I do birthdays, holidays, company picnics, girl's nights out, or any other gathering.
My fees are $125 / hour (minimum 2 hours; maximum 4 hours) as a flat rate, or paid per guest @ $25/guest. Each guest gets a 5-10 minute reading.
---
Fundraisers for non-profit organizations or other events: fee set by arrangement
---
Wow! All I can say is, wow!
I had a reading from Sue last year that dramatically changed my life. She had a profound insight into the way I carried myself in the world, and when she brought it to my attention, it was a major "aha!" moment for me. Since the reading, my career, health and relationships have blossomed in ways I never dreamed possible. And it all started with Sue's insight and guidance. I am eternally grateful.
Sue is able to connect quickly and accurately to give insight one needs to move forward!
Sue's readings are more helpful to me than anything else I've tried.
Thank you so much for the profound session yesterday. I am very grateful for the safe, healing space you provided, revealing and validating what no other healer ever has.
I can't begin to express the blessing you bestowed upon me, in both "seeing" and hearing the enduring lifetime of pain, a pain NO ONE could ever relate to, no less understand, which resulted in much emotional isolation.
Last night I experienced a state of giddiness...at times uncontrollable laughter, which both my husband and I enjoyed sharing. I am figuring it was part of the releasing process.
Today I felt much lighter and even more present than I have been previously.
Thank you, Thank you, Thank you!